Saturday, June 6 | 9:00 - 10:30 am.
Join us this week as we pray for life and to end abortion in our city. We will pray and fast on Wednesday. Then on Saturday, we will join with others as we pray for life and to end abortion in our city. The prayer walk will be from 9:00 - 10:30 am in Charlotte. You can also go online to their Facebook page on Saturday at 9:00 am for a virtual prayer walk. Register for the prayer walk by clicking the button to the left.

Unleash Mini Camp - Pursuit Middle & High School
June 28-July 1
6:00 - 11:00 pm
Unleash 2020 will be an unforgettable week of fun, adventure, worship and life change. We will host it here at Team Church. We plan to have a Foam Slip 'N Slide, Gaga Ball Tournament, Jumbo Hot Dog Cookout, Extreme Bingo , Real-life Mario Kart, Ice Cream Social, Giant kick-ball, Unleash Wars relay, Watermelon Feast, SILENT DISCO and more! The cost is only $50/person. Register and complete the release forms below. If you have already registered for camp, you don't need to register again.

Kids' Camp | 2nd - 5th graders
July 19 - 21 | 6:00 - 10:00 pm

We will meet on the nights of July 19-21 (Sunday – Tuesday) from 6:00 to 10:00 pm for games, worship, teaching and sheer camp craziness!

Cost for Mini-Camp will be $35. That will cover our camp t-shirts, supplies for activities, rentals and ice cream/snacks!
ON HOLD - Sundays at 11:00 am in the Flex Room
Ready to take the next step here at Team Church? Take a look at The Team Church Way. This four-week program is designed to introduce you to who we are as a church and help you find ways to get connected.

Regardless of how long you've been here, the Team Church Way will empower you to take the necessary "next steps" to facilitate your life-long spiritual growth process in Jesus. It is our hope that you will not only learn some interesting facts about Team Church, but you will also discover who God has created you to be, and in that discovery, we will TEAM up to see the lives of others impacted with the message of the gospel.
Coming soon!
Ready to take the next step? If you have given your life to Christ and are ready to go public with your faith, sign up for a baptism class. Or maybe you are not sure what it means to give your life to Christ but are interested in checking it out. Click the learn more button and we can talk with you.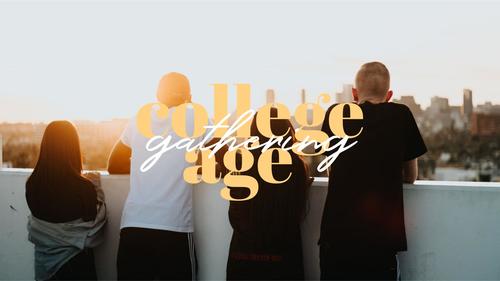 College-Age Adult Gathering
Next event coming soon!
Our gatherings are a chance to hangout, listen to music, have food, play games and tons of other stuff. If you're 18 to 25, you're invited to our next gathering. Text or call 704-776-8688 with questions and the location of the next event.
Moms of Children with Special Needs
3rd Monday of every month | 7:00 pm
Mighty Moms for Special Needs Group is led by Katie Courson on the 3rd Monday of each month at 7:00 pm. Katie is a speech-language pathologist with a private practice in Charlotte. She has over 10 years of experience serving children with a variety of diagnoses. A different topic is discussed each month. RSVP via the button below and check out the latest topic and/or speaker on
Facebook
.
How can you stay informed?
Subscribe to the TC News!
We'd love to keep you informed about upcoming events and opportunities at Team Church. Each week, we send  the  TC News  via email. It's full of information that will help you take your next step toward Christ.  We don't want you to miss out, so simply fill out the form and we'll send our news your way.