Sunday Funday Festivities
Sunday, October 27 | Beginning at 3:00 p.m.
Join us for an afternoon of fun on the sports field behind the church. The Pursuit girls will kickoff the festivities with a Powderpuff football game at 3:00 p.m. All are encouraged to attend and cheer them on!
Beginning around 4:00 p.m., we will have a bounce house, corn hole tournament, yard games and more. There will be food trucks, including
Two Chicks and a Truck
, Double-Barrel Barbecue,
Junior's Scoop
&
Lil' Orbits Mini Donuts
. Proceeds from the event go to support our Jamaica mission to purchase goats for the community.
Bring the whole family, friends and neighbors, and join us for a fun-filled afternoon.
Admission is FREE, but be sure to register ahead of time, so we know how many people are coming.
Jamaica Mission Trip Info Meeting
Jamaica Mission Trip | April 12-19, 2020
Info meeting | October 13 at 12:30 p.m.
Don't miss this opportunity to impact lives in Jamaica. We will build homes, work in the community thrift shop, visit the infirmary, help in the schools, and interact with Jamaicans through serving opportunities and nightly community social time. You may get a little dirty and be worn out, but you will be making a difference and you will leave having made great relationships with Jamaicans! Find out more by clicking the button below.
Mexico Mission Trip Info Meeting
Jamaica Mission Trip | July 24 - 30, 2020
Info meeting | Sunday, October 20 at 12:30 p.m. after 2nd service.
Want to be a voice for orphans? Then we have an opportunity for you in Mexico. During the trip, we will spend time in a local children's home, spending time with the children living there, as well as working on various projects at that home. If you're at all interested in going, come to the informational meeting. You can also find out more by clicking the button below.
Sunday, November 17
Child dedication is an opportunity for parents to pledge their commitment to raise their child according to Christian values and beliefs. Our dedication is a short ceremony that offers parents and the church the opportunity to pledge a commitment to your child. Click the button below to register.
January 17-20, 2020
High school students are invited to the 2020 Crossroads Winter Conference in beautiful Gatlinburg, TN! Crossroads Winter Conference is designed to enrich the spiritual lives of anyone who desires to grow stronger in their relationship with the Lord. Come ready to learn from renowned Bible teachers and worship alongside top recording artists.

We'll dive into deep-rooted, Gospel-centered experiences to awaken a child-like wonder that transforms thinking, encourages next steps, and fosters relationships that lead to rich faith and community.

Cost per student is $159 with a $59 non-refundable deposit at time of registration. Cost includes charter bus transportation, 4 incredible days at Crossroads, 6 meals and a resort hotel stay (with a heated indoor pool with waterfall). Please note: school will need to be missed on Friday, January 17. Students will return by dinner on January 20.
Wednesday Nights for Kids & Teens
2nd Grade - High School | Service Begins at 7:00 p.m.
During the fall and spring, teamKid (2nd-5th graders) and Pursuit (middle & high schoolers) experience a mid-week service and activities designed just for them on Wednesdays. The evening includes worship, age-appropriate messages and small group discussion.

We know evenings can be busy, so if there's no time to grab dinner beforehand, that's no problem! Students can arrive early for pizza and hangout time. Food and drink are available for a small cost. No RSVP necessary. Just show up!

Schedule:
6:30 p.m. : pizza & hangout (small cost for food & drink)
7:00 p.m. : class/service begins
8:30 p.m. : dismissal for teamKid
8:45 p.m. : dismissal for Pursuit
Sundays at 11:10 a.m. in the Flex Room
Ready to take the next step here at Team Church? Take a look at The Team Church Way. This four-week program is designed to introduce you to who we are as a church and help you find ways to get connected.

Regardless of how long you've been here, the Team Church Way will empower you to take the necessary "next steps" to facilitate your life-long spiritual growth process in Jesus. It is our hope that you will not only learn some interesting facts about Team Church, but you will also discover who God has created you to be, and in that discovery, we will TEAM up to see the lives of others impacted with the message of the gospel.
One Sunday Each Month
Have you given your life to Christ? If so, your next step could be baptism. The Bible teaches that baptism should follow your decision to become a believer.

At Team Church, we provide the opportunity to be baptized during one of the Sunday morning services once a month. If you have decided to trust Christ alone for your salvation and you are ready to be baptized, click the button below and sign-up.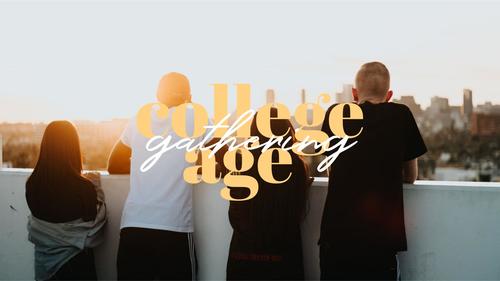 College-Age Adult Gathering
Next event coming soon!
Our gatherings are a chance to hangout, listen to music, have food, play games and tons of other stuff. If you're 18 to 25, you're invited to our next gathering. Text or call 704-776-8688 with questions and the location of the next event.
Moms of Children with Special Needs
3rd Monday of every month | 7:00 p.m.
Mighty Moms for Special Needs Group is led by Katie Courson on the 3rd Monday of each month at 7:00 p.m. Katie is a speech-language pathologist with a private practice in Charlotte. She has over 10 years of experience serving children with a variety of diagnoses. A different topic is discussed each month. RSVP via the button below and check out the latest topic and/or speaker on
Facebook
.