Friday, December 13 | 7:00 pm
This event is a fundraiser for our ministry that students love every year! All proceeds go to purchasing goats for families in need through our missions partner, Won by One, in Jamaica. Tickets are $15 and this includes a catered meal for each student, live entertainment, and the chance to participate in raffle drawings for prizes! Tickets are on sale now!
Live simply so others can simply live.
Our Year-End Gift focus is on living simply so others can simply live. Will you help us reach our goal?
• Give online at https://teamchurch.infellowship.com Use your existing account or create an account, and be sure to choose YEAR END GIFT.
• Drop a check in the receiving box on Sunday. In the memo portion, write YEAR END GIFT.
• All money that is given is tax deductible for 2019. If you mail it in, just make sure it is postmarked by Dec. 31.
• Give through various stocks and "gifts in kind." Contact robinpriles@teamchurch.com for transfer information.

Join us as we go Christmas caroling. We have two opportunities for caroling this Christmas season:
Saturday, December 14 | 2:30 pm
Howell Center | 11950 Howell Center Dr. Charlotte, NC 28110
Sunday, December 15 | 2:00 pm
Lake Park Senior Center | 3315 Faith Church Rd. Indian Trail, NC 28079
February 1, 2020
What does it mean to abide? In John 15 :4, Jesus says, "Abide in Me, and I in you." But what does that mean? And how do we do that in the midst of our busy lives?

We will be hosting a first-of-its-kind women's conference at Team Church where we will create a space for you to quiet your life long enough to rest in God and hear from Him. We have invited a speaker to come share with us, to look into our eyes and teach us what it means to abide in God.

This one-day event has been prayerfully designed to teach us how to practice the presence of God in our everyday lives, even in the midst of distractions, frustrations, anxiety and busy schedules.

Our seating is limited to only 175 women, so register early! The cost is $20 dollars, and includes lunch and supplies. Register now, put it on your calendar today and invite the women in your life to come along. Let's gather together and learn what it truly means to abide in Christ.
Jamaica Mission Trip | July 24 - 30, 2020
Want to be a voice for orphans? Then we have an opportunity for you in Mexico. During the trip, we will spend time in a local children's home, spending time with the children living there, as well as working on various projects at that home. If you're at all interested in going, click the button below.
Sundays at 11:10 am in the Flex Room
Ready to take the next step here at Team Church? Take a look at The Team Church Way. This four-week program is designed to introduce you to who we are as a church and help you find ways to get connected.

Regardless of how long you've been here, the Team Church Way will empower you to take the necessary "next steps" to facilitate your life-long spiritual growth process in Jesus. It is our hope that you will not only learn some interesting facts about Team Church, but you will also discover who God has created you to be, and in that discovery, we will TEAM up to see the lives of others impacted with the message of the gospel.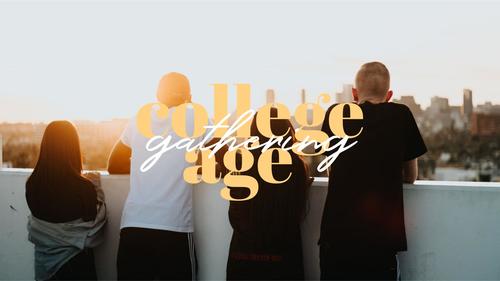 College-Age Adult Gathering
Next event coming soon!
Our gatherings are a chance to hangout, listen to music, have food, play games and tons of other stuff. If you're 18 to 25, you're invited to our next gathering. Text or call 704-776-8688 with questions and the location of the next event.
Moms of Children with Special Needs
3rd Monday of every month | 7:00 pm
Mighty Moms for Special Needs Group is led by Katie Courson on the 3rd Monday of each month at 7:00 pm. Katie is a speech-language pathologist with a private practice in Charlotte. She has over 10 years of experience serving children with a variety of diagnoses. A different topic is discussed each month. RSVP via the button below and check out the latest topic and/or speaker on
Facebook
.