February 1, 2020 | 9:00 am - 2:30 pm
What does it mean to abide? In John 15 :4, Jesus says, "Abide in Me, and I in you." But what does that mean? And how do we do that in the midst of our busy lives?

We will be hosting a first-of-its-kind women's conference at Team Church where we will create a space for you to quiet your life long enough to rest in God and hear from Him. We have invited a speaker to come share with us, to look into our eyes and teach us what it means to abide in God.

This one-day event has been prayerfully designed to teach us how to practice the presence of God in our everyday lives, even in the midst of distractions, frustrations, anxiety and busy schedules.

Our seating is limited to only 175 women and registration closes on January 19, so register early! The cost is $20 dollars, and includes lunch and supplies. Register now, put it on your calendar today and invite the women in your life to come along. Let's gather together and learn what it truly means to abide in Christ.
Middle School Winter Retreat
When: February 7 - 9Where: Host HomesHow much: $60What: Ice skating, trampolines, bonfires, and of course growing a deeper faith
Middle school students will have a blast, grow closer together and get sound biblical teaching on this weekend! Students will need to register and fill out both of the release forms below. Make sure to email them to Brad Meadows or give them to him on Sundays. If you have any questions, you can email him at
BradMeadows@TeamChurch.com
Jamaica Mission Trip | July 24 - 30, 2020
Registration deadline is January 26.
Want to be a voice for orphans? Then we have an opportunity for you in Mexico. During the trip, we will spend time in a local children's home, spending time with the children living there, as well as working on various projects at that home. If you're at all interested in going, click the button below.
Sundays at 11:10 am in the Flex Room
Ready to take the next step here at Team Church? Take a look at The Team Church Way. This four-week program is designed to introduce you to who we are as a church and help you find ways to get connected.

Regardless of how long you've been here, the Team Church Way will empower you to take the necessary "next steps" to facilitate your life-long spiritual growth process in Jesus. It is our hope that you will not only learn some interesting facts about Team Church, but you will also discover who God has created you to be, and in that discovery, we will TEAM up to see the lives of others impacted with the message of the gospel.
Thursdays from 5:00 - 6:00 pm
Starting March 5 - May 14
This is a weekly physical and spiritual exercise for elementary kids through middle school students with a goal to complete a 5K at the end of our season. Parents are welcome to come and run with us. The cost is $30 per runner (includes t-shirt, snacks, awards and pizza party on the last day). Click below to register and to fill out the Family Release Form. If you have any questions email ClintNewton@TeamChurch.com or call at 704-621-8821.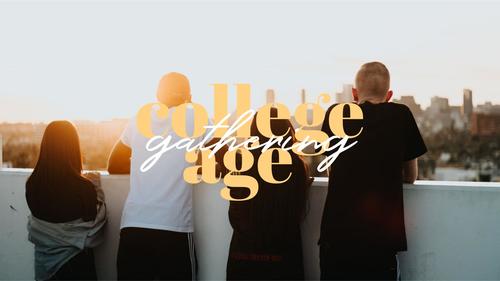 College-Age Adult Gathering
Next event coming soon!
Our gatherings are a chance to hangout, listen to music, have food, play games and tons of other stuff. If you're 18 to 25, you're invited to our next gathering. Text or call 704-776-8688 with questions and the location of the next event.
Moms of Children with Special Needs
3rd Monday of every month | 7:00 pm
Mighty Moms for Special Needs Group is led by Katie Courson on the 3rd Monday of each month at 7:00 pm. Katie is a speech-language pathologist with a private practice in Charlotte. She has over 10 years of experience serving children with a variety of diagnoses. A different topic is discussed each month. RSVP via the button below and check out the latest topic and/or speaker on
Facebook
.