Baptism Class: Sunday, February 16 at 9:30 am
Baptism: Sunday, February 23 during both services
If you have given your life to Christ and are ready to go public with your faith, sign up for a baptism class. Or maybe you are not sure what it means to give your life to Christ but are interested in seeing what that really means. Click below and we can talk with you.

Friday, February 14 from 1:00 - 5:30 pm
This Valentine's Day you can help save a life by donating blood. You can click below to schedule your life saving appointment.
We have really stepped up in this area and continue to grow. We have added more drives for this year. To keep up with our growth, we would like to put together a small team to help coordinate, set up, run and tear down after the drive. If you are interested in helping, email Mike Patti at
mpatti1014@yahoo.com
Weekend to Remember Marriage Getaway
February 14 - 16
Marriage is a lifelong adventure of growing together through every age and stage of life. The happiest couples are those who commit to learning skills that help them weather difficult seasons and deal confidently with relationship challenges. At Team Church, we believe in prioritizing marriage and this event in Charlotte is an opportunity for couples to invest in their marriage. Click below for details.

Friday, February 28 | 6:30 pm until Timothy closes the doors
Let's break out the Settlers and Carcassonne. You don't need a Ticket to Ride these Game Night festivities! Calling all board game enthusiasts to bring your favorite games and join us in the atrium on Friday, February 28. We'll even fuel the festivities with gourmet coffee. Childcare (preschool-age only) will be available until 9:00, so parents can focus on their game play.


Home Teams begin meeting February 2
Registration is now open!
Home Teams are small groups that meet in different locations and cover topics from books of the Bible, discipleship, parenting, grief and loss, service and activities, and more. Find the one that best fits your location, time and stage of life. Home Teams begin meeting February 2, so find yours today by clicking below.
Thursdays from 5:00 - 6:00 pm
Starting March 5 - May 14
This is a weekly physical and spiritual exercise for elementary kids through middle school students with a goal to complete a 5K at the end of our season. Parents are welcome to come and run with us. The cost is $30 per runner (includes t-shirt, snacks, awards and pizza party on the last day). Click below to register and to fill out the Family Release Form. If you have any questions email ClintNewton@TeamChurch.com or call at 704-621-8821.
Sundays at 11:10 am in the Flex Room
Ready to take the next step here at Team Church? Take a look at The Team Church Way. This four-week program is designed to introduce you to who we are as a church and help you find ways to get connected.

Regardless of how long you've been here, the Team Church Way will empower you to take the necessary "next steps" to facilitate your life-long spiritual growth process in Jesus. It is our hope that you will not only learn some interesting facts about Team Church, but you will also discover who God has created you to be, and in that discovery, we will TEAM up to see the lives of others impacted with the message of the gospel.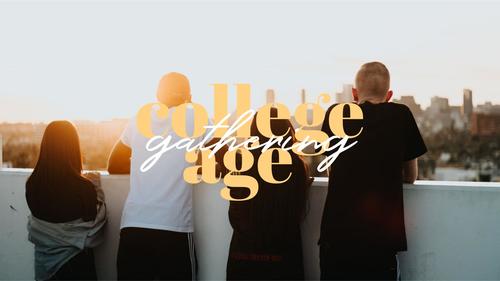 College-Age Adult Gathering
Next event coming soon!
Our gatherings are a chance to hangout, listen to music, have food, play games and tons of other stuff. If you're 18 to 25, you're invited to our next gathering. Text or call 704-776-8688 with questions and the location of the next event.
Moms of Children with Special Needs
3rd Monday of every month | 7:00 pm
Mighty Moms for Special Needs Group is led by Katie Courson on the 3rd Monday of each month at 7:00 pm. Katie is a speech-language pathologist with a private practice in Charlotte. She has over 10 years of experience serving children with a variety of diagnoses. A different topic is discussed each month. RSVP via the button below and check out the latest topic and/or speaker on
Facebook
.
How can you stay informed?
Subscribe to the TC News!
We'd love to keep you informed about upcoming events and opportunities at Team Church. Each week, we send the TC News via email. It's full of information that will help you take your next step toward Christ. We don't want you to miss out, so simply fill out the form and we'll send our news your way.